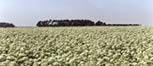 "A wide experience and a large production capacity"
The under mentioned list is related to the currently most produced varieties in our company .
We have "a wide experience and a (large) production capacity" in an extended number of other items.
(tick on the name of the article you would like to consult).