"Its reputation is European"
The SAS BRARD GRAINES was created in 1982.
The company is located at Longué-Jumelles in the Anjou between Saumur and Angers. The company continues for the 3rd generation successively in the seed industry.

Today, "its reputation is European". The company increases with success its field of interventions in the production and has developed into the production of flower and vegetable seeds. This domestic company had the capacity to develop 4 production centers in France and 1 in China.

At this moment Brard Graines works with more than 200 seed producers and grows annually a surface (of vegetable and flower seeds) bigger than 500 hectares.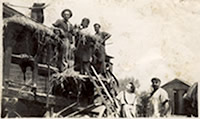 Threshing in 1947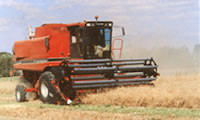 Actual Threshing